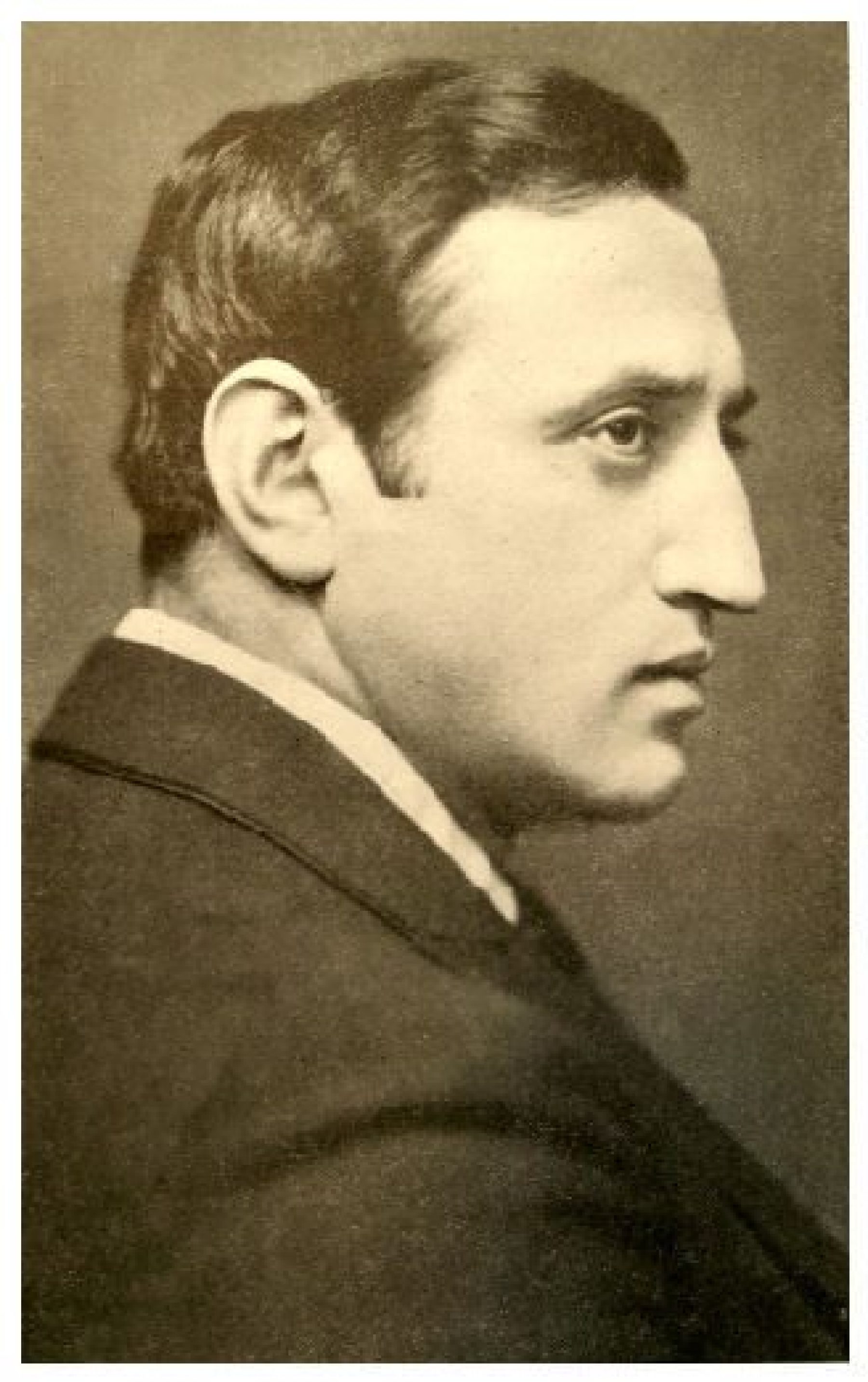 The Yiddish Art Theatre Repertoire: Ten New Synopses for Plotting Yiddish Drama
Aspiring Yiddish playwright Chone Gottesfeld (1890–1964) was a man with a plan. He wanted to get his play Raykhe kaptsonim (Rich Paupers) produced, but he didn't like the advice he got from Yiddish theatre professionals. The villain needs to come on stage earlier, so the audience has someone to boo? The stars need to say most of the dialogue because they're paid the highest? Gottesfeld had no patience for this market-driven advice. He wanted to create art! Only one man could help him, and that man was Maurice Schwartz (1890–1960), the director of New York's Yiddish Art Theatre. As Gottesfeld recounts in his memoirs: "I had no choice. The directors that I had approached were men of vulgar tastes, devoid of any culture and refinement. Schwartz, in contrast, was a refined man. He produced nothing but classical plays. He was a connoisseur, and his opinion was to be reckoned with. If he said that my piece lacked merit and that I evinced no aptitude for playwriting, I would quit writing plays." 1
Gottesfeld had rented a room in the Yiddish writers and artists' colony Sea Gate (near Coney Island, New York) from playwright Sholem Perlmutter, and Schwartz was a frequent guest. Unfortunately, when Schwartz heard that Gottesfeld had written a play, he started avoiding him: "He was tired of reading new scripts and shuddered at the prospect of having to read another trite piece." 2 Only Gottesfeld's promise not to ask Schwartz to read his play restored friendly relations between the men, but now Gottesfeld was getting desperate. He resorted to unusual measures to ask Schwartz for an audience: Gottesfeld accosted the director during his morning swim in the Atlantic Ocean. Although Schwartz first jokingly accused Gottesfeld of threatening to drown him, he soon became enthusiastic about the possibility of having discovered a great writer while swimming in the ocean: "Do you realize what it will mean to you if I produce your play in the Art Theatre? Why, this is the best theatre in the world. Overnight you become a celebrity." 3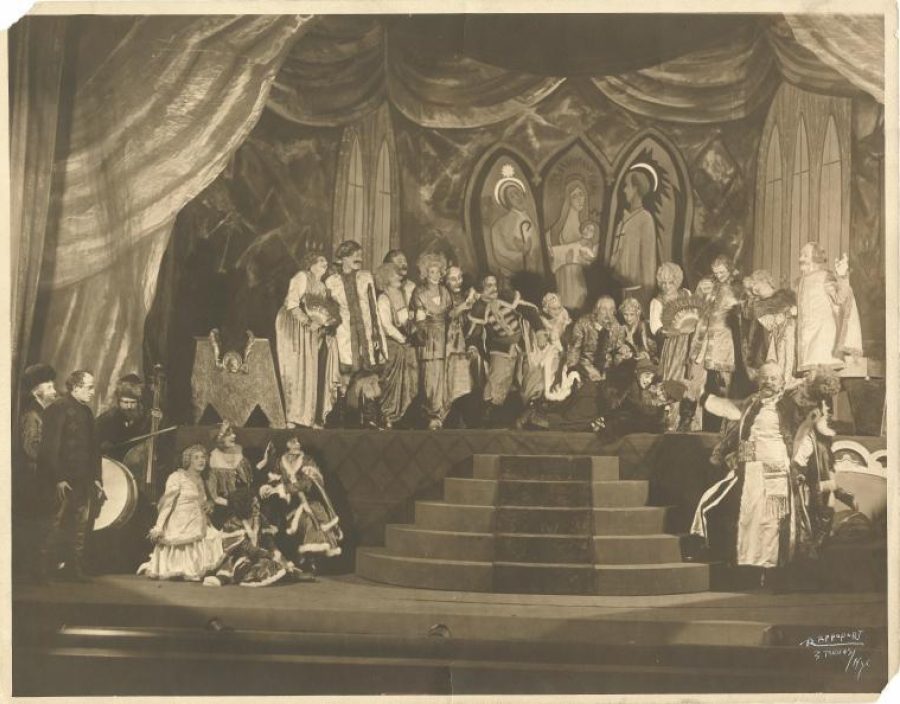 From 1918–1950, Schwartz's Yiddish Art Theatre set the standard for Yiddish theatre in New York. In his 1918 manifesto in the Forverts (Yiddish Daily Forward) newspaper, Schwartz laid out his goals for his new theatre company, including "play good dramas, fine comedies, worthy farces, and nice operettas. And if a melodrama must be played, it must have interest and logic." 4 With the encouragement of his colleague Jacob Ben-Ami (1890–1977), Schwartz sought to elevate Yiddish theatre through a repertoire of literary plays, both Yiddish originals and translations of European drama. The first season alone included plays by George Bernard Shaw, Friedrich Schiller, Oscar Wilde, Leo Tolstoy, Jacob Gordin, David Pinski, Moshe Nadir, Leon Kobrin, and other less celebrated writers.
While this impressive repertoire was not unusual for theatre companies in this period, it made the lengthy rehearsal periods of a proper art theatre impossible to achieve. Ben-Ami and other dissident actors created a second art theatre, billed as the Jewish Art Theatre in English, or
Naye teater
(New Theatre) in Yiddish. Yet Schwartz's Yiddish Art Theatre proved to be more enduring, and was in fact one of the longest-lasting Yiddish theatre companies in Yiddish theatre history. It produced Yiddish classics by
Avrom Goldfaden
,
Sholem Aleichem
, and Gordin, new works by contemporary dramatists, literary adaptations, European Yiddish theatrical hits, and translations of major works from the non-Yiddish theatre. The Yiddish Art Theatre's greatest success was its dramatization of I. J. Singer's
Yoshe Kalb
, which was first performed in the 1932–33 season and frequently revived.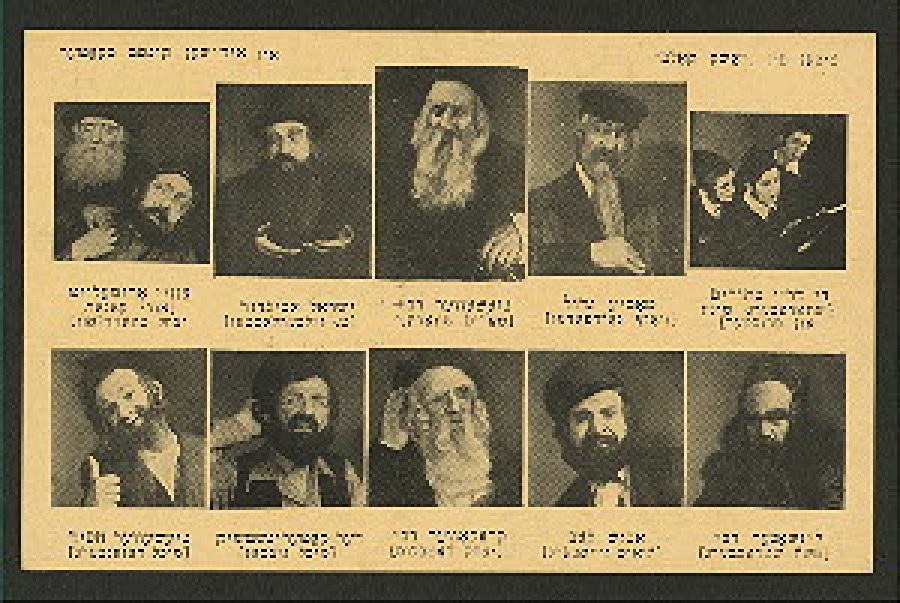 Ever since our team at the Digital Yiddish Theatre Project started Plotting Yiddish Drama, we knew that Schwartz's Yiddish Art Theatre would be an important resource. Along with scripts, reviews, photographs, and correspondence, Schwartz's papers at the YIVO Institute for Jewish Research (RG 498) contain programs and playbills for the Yiddish Art Theatre's extensive repertoire. Many of these programs and playbills include English-language plot synopses of both celebrated plays and works that shed light on the topics that interested theatre-goers. During visits to YIVO, I transcribed these synopses (and edited them for style) in order to take them out of the archive and into the digital database. In other words, these vintage playbills form the basis of the latest batch of Plotting Yiddish Drama plot synopses. The ten new plot summaries show the range of plays Schwartz produced—from well-known Yiddish theatre classics to adaptations of renowned works of Yiddish literature or to more tendentious plays that depict a particular historical moment (we didn't include works that were translated into Yiddish from other languages). Dramas include Sholem Asch's dramatization of the Chmielnicki Massacres Kiddush Hashem (martyrdom), Jacob Prager's folksy comedy Der vaser-treger (The Water Carrier), Elias Gilner's Dos kol fun yisroel (The Voice of Israel) about the founding of the state of Israel, and H. Leivick's "Ver iz ver?" (Who Is Who), which dramatizes the experiences of Jewish refugees from Nazi Germany. This varied selection helps flesh out the synopses currently available on PYD, although we can't claim it is comprehensive or fully representative––there are no plays by women writers, for instance, and the selection skews towards literary adaptations. Even this current group is not exhaustive of the Yiddish Art Theatre repertoire––stay tuned for more (edited) old-time synopses in future PYD updates.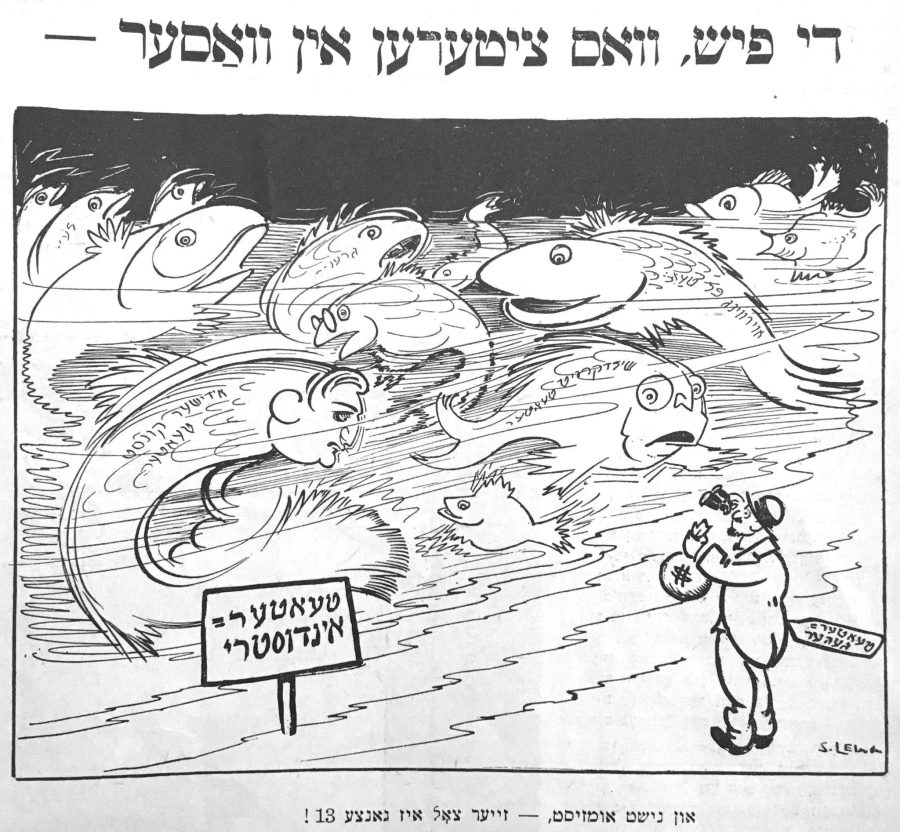 According to Gottesfeld, Schwartz wanted to produce "'a good, honest-to-goodness play depicting Jewish life.'" 5 While he ultimately didn't stage Raykhe kaptsonim, we'll leave it to you to decide if the dramas he chose fulfilled that goal.
Citations
MLA STYLE
Gollance, Sonia. "The Yiddish Art Theatre Repertoire: Ten New Synopses for Plotting Yiddish Drama." Digital Yiddish Theatre Project, August 2022, https://web.uwm.edu/yiddish-stage/the-yiddish-art-theatre-repertoire-ten-new-synopses-for-plotting-yiddish-drama
CHICAGO STYLE
Gollance, Sonia. "The Yiddish Art Theatre Repertoire: Ten New Synopses for Plotting Yiddish Drama."
Digital Yiddish Theatre Project
(August 2022): Accessed Oct 02, 2023.