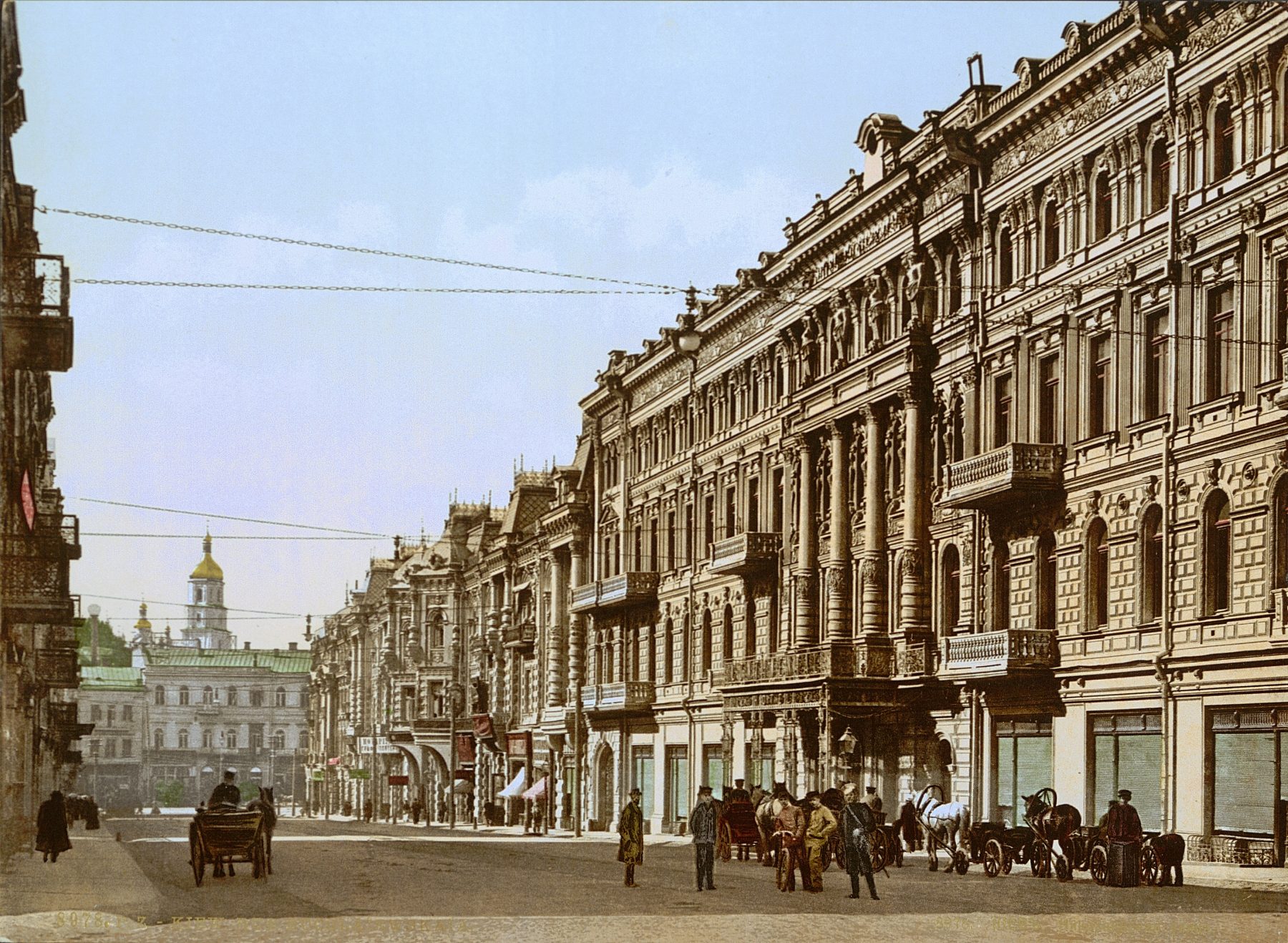 Khine Braginskaya: The Earliest Days of the Yiddish Theatre in Russia
Khine Braginskaya's career, much like the career of her husband Avrom Fishzon, reflected almost all of the Yiddish theatre's historical chapters. She lived through times both abundant and fallow, from the earliest public stagings of Yiddish-language performance in the Russian empire, to Yiddish theatre's new center in the United States. Born in Kyiv c.1867 to a middle-class merchant who was murdered in 1881 by pogromists, Braginskaya emigrated to Canada in 1922 and to the United States the following year. Braginskaya's memoirs were serialized in the New York daily newspaper Der tog beginning on February 24, 1934. Each installment of her memoir was introduced in Der tog by a short summary of the installment's highlights. While Braginskaya earned a modest entry in Zylbercweig's Encyclopedia, that bibliography does not include these memoirs, a selection of which were found in the Esther-Rachel Kaminska Theater Museum Collection (RG 8) at the Archives of the YIVO Institute for Jewish Research in New York. Also, Braginskaya uses the terms "Ukraine" and "South Russia" interchangeably; all of the cities mentioned in this excerpt are in present-day Ukraine.
The Earliest Days of the Yiddish Theatre in Russia
First-hand reminiscences by Khine Braginskaya-Fishzon, widow of Avrom Fishzon, one of the founders of the Yiddish theatre. She herself performed on the Yiddish stage with Avrom Goldfaden's troupe fifty years ago. What led her to the Yiddish theatre and what the Yiddish theatre was like back then.
Exclusive for Der tog, by Khine Braginskaya-Fishzon.
Translated by Ri J. Turner

1.
When I was thirteen years old, my father took my older sister Leah and me to Kyiv in order to enroll us in gymnasium, because at that time we did not have access to a proper education in our hometown, Fastov. 1 Our father had a childhood friend in Kyiv, a lawyer named Faynerman. He settled us in Faynerman's house, and Faynerman's younger son, Isaak, assumed the task of preparing us for the examinations. We arrived in Kyiv in the springtime. Isaak was to teach us over the course of the summer, and then we were to start in the gymnasium in the fall.
However, it was not our destiny to become students of the gymnasium, because in May of that year, the first gruesome pogrom against Jews in Kyiv took place, and it destroyed all of our plans and hopes. Pogroms were occurring throughout all of Ukraine at that time. Our father and one of our older brothers were murdered by the hooligans, but we didn't learn of our great misfortune right away.
The Kyiv pogrom did not spare the household of the lawyer Faynerman. Along with Faynerman's family and many other unfortunate Jews who ended up without a roof over their heads, we were temporarily quartered, on the orders of the general governor, in the church buildings belonging to the famous Kyiv monasteries.
We lived in the monasteries for several weeks, until the first terrors of the pogrom had passed. We saw many Jews come to pick up their family members, and we started to wonder why our father had not come for us. Our father was especially devoted to his two daughters, who were rendered motherless very young. But he was a merchant, and he often went on business trips to Riga and abroad for months at a time, so we consoled ourselves by imagining that he was probably on the road somewhere far away and had not yet heard about the tragedy that had befallen the Jews of Kyiv.
But the time when all the pogrom victims would have to leave the monasteries was fast approaching. Those who had no relatives to pick them up would be placed in the charge of the pogrom committee that had been organized by rich Jews. Accordingly, a man—a member of the aid committee—made contact with us in order to convey us to a distant relative of our father's, Leyb Braginsky, who was fortunate enough to be one of the few Jews in Kyiv who had not greatly suffered in the pogrom. On the way there, the man informed us that we were now orphans, because our father had died suddenly en route from Zhytomyr to Radomyshl'.
It was only later, after we had arrived at our relative's house, that we learned the truth: our father and one of our older brothers were killed in the pogroms. The rioters had murdered our father not far from Radomyshl', and there he had been buried. Our brother fell near Oster, where he was thereafter buried in a cemetery.
We were far from welcome in our relative's home. Aside from the fact that he did not wish to shoulder the burden of raising two orphans, his family could not bear us because we were the children of a more secular, Russified Jew, and we barely knew a word of Yiddish. Obviously, no one paid us too much attention. At the first opportunity we were passed on to a lacemaker to become her apprentices. My sister turned out to be more adept at the work than I was. She was older and more capable; I merely tagged along. As a result, our bosses tended to use me more or less as an errand girl, an assistant to the workers, and often I was charged with bringing the finished product to the stores.
After the one-and-a-half years of our apprenticeship, during which we endured all the privations that impoverished children faced back then, in an era when children were forced to suffer no small amount in the process of learning a trade, we ended up working in the lace store of the Luria family, at 5 Khreshchatyk St. The Lurias considered my sister a good worker. I was her helper, since I had spent the one-and-a-half years of our apprenticeship as a mere errand girl and had not learned the trade. During our apprenticeship I had found myself doing all of the most unpleasant tasks for her, and as a result, once she knew the work well, she became my protector, and I merely her assistant.
2.
The Lurias were long-time residents of Kyiv, with access to the local tsarist authorities. Jews in the city were often compelled to approach government officials for favors, and they came regularly to the Lurias to ask them to put in a good word on their behalf.
One day, Avrom Goldfaden, the famous poet and playwright, one of the founders of the Yiddish theatre in Romania and Russia, came to call upon the Lurias at their store. I'm not sure whether he came to ask for their help in obtaining a permit to hold Yiddish performances in the city, or for help with difficulties with the censor over a book he was publishing. In any case, he spent some time with the master and mistress in the store. I was sitting with my sister at the workstation in a back room, and I was singing, with all the power of my childish enthusiasm, Hermann's aria from the opera The Queen of Spades, which I had recently heard for the first time. 2
My singing so interested Goldfaden that he asked Madame Luria whether he could make my acquaintance. Mrs. Luria opened the door separating the store from the workroom, and Goldfaden caught sight of my sister and me at our work station.
He stepped back, startled. Our youthful blonde beauty undoubtedly made a bigger impression on him than my voice had. My sister, who was at that time already a blossoming young woman, pleased him immensely. He was more interested in her than he was in me.
Goldfaden wanted to know who our parents were. Madame Luria told him that we were orphans, and that I was the one who had been singing. He asked her to summon me into their apartment, because he wanted to speak with me.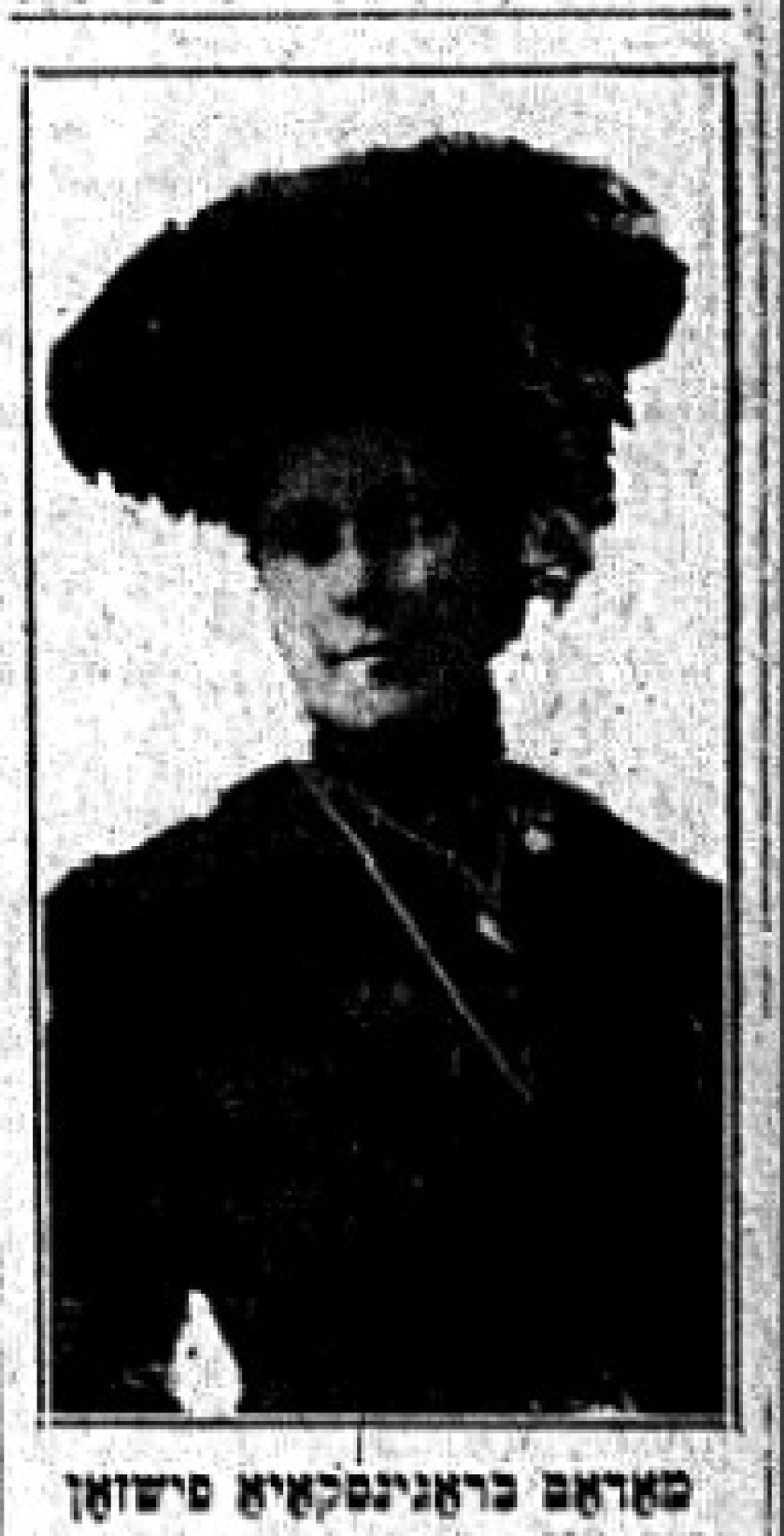 After greeting me and paying me a compliment on my lovely singing, our guest asked me if I wanted to appear on the Yiddish stage as an actress.

To me, his question seemed radical. I had never even dreamed of acting in a theatre. The expression which he had used, "a career in the theatre," was completely new and incomprehensible to me. Our conversation took place in Russian, because I did not yet speak Yiddish. Confused, I responded with a question:
"How can I act in your Yiddish theatre, if I don't speak any Yiddish?"
"Don't worry about that, child," he replied. "After all, Yiddish is the language of your people. You'll learn it quickly."
Then he asked Mrs. Luria to bring me, that evening at seven o'clock, to the hotel where he was staying with his wife.
At seven o'clock sharp, we—my sister, Madame Luria, and myself—arrived at the hotel. We came done up in our very best garments. We found him in his room with his wife and another man—a pianist.
Goldfaden presented me to his wife and their friend. He told them that I was the girl whom he had mentioned. They soon asked me to sing the aria from Queen of Spades that I had sung in the morning at the workstation.
I obeyed, although at that moment it was very difficult for me to sing. It was the first time in my life that I had sung for elegant strangers, let alone with piano accompaniment! I felt disoriented, but I did sing, and as soon as I finished, Madame Goldfaden was the first to react:
"Child, you have a wonderful career ahead of you!"
I stood intoxicated before my unfamiliar audience, and everything seemed strange. A career—what was that? How could I have one of those? After all, I knew nothing! Not to mention Yiddish—I didn't know the language, and I wasn't used to studying!
And then another idea surfaced: What about my sister? How could I ever leave her behind?
Indeed, when I finally managed to choke out a word or two, the first question that came out of my mouth was, "But what about my sister?"
All eyes turned toward my sister. The Goldfadens asked if she too had such a lovely singing voice. But she answered, "No, I don't sing."
"And you won't come without your sister?" Goldfaden asked me.
The question utterly shattered my short-lived excitement.
For me, my sister occupied the place of a mother, a father, and an entire family. Throughout our childhood loneliness, we had clung to each other with all our strength. It was impossible to part. The mere idea of separating alarmed us so much that right there in the hotel room, in front of strangers, we fell upon each other's necks and began to weep bitterly.
All those present were deeply moved. The first to recover was Madame Goldfaden. She embraced me tenderly and tried to soothe me, and in her embrace, I, who had not known a mother's touch since my first year, tasted the sensation of motherly tenderness for the first time.
As for Goldfaden, he soon began to speak of the great future that awaited me on the Yiddish stage. He spoke for a long time and with conviction. The gist of what he said was: I would not be separated from my sister for long, in fact—it was merely that I needed to be placed in a traditional Jewish home so that I could attain fluency in Yiddish. My sister would be happy on my behalf and she herself would coax me to go, if only she understood what good fortune would come out of it for both of us.
However, the conversation had lost its charm, and we departed for home.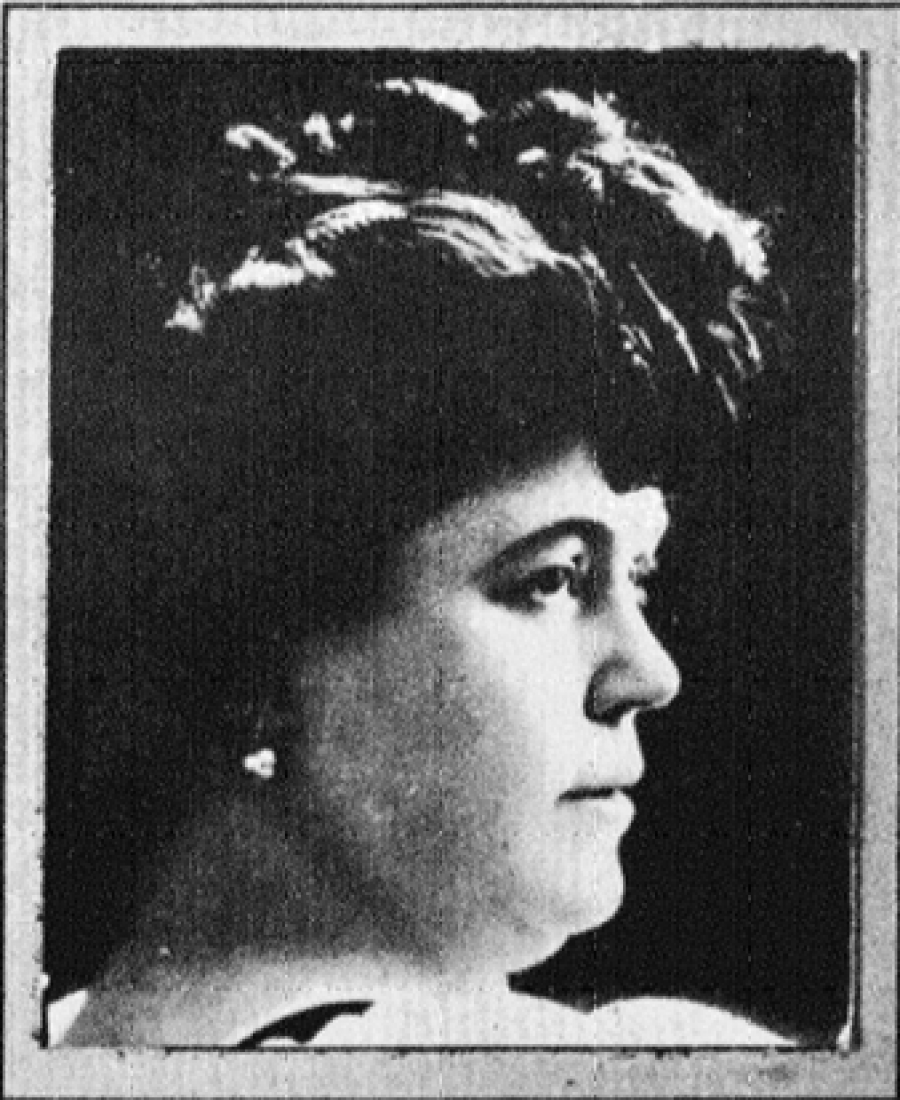 3.

A few days later, Goldfaden returned to the store. This time he knew that he must speak primarily with my sister. Once again, he painted my future career in rosy colors, until at last he won my sister over.
They agreed that I would be sent to his parents in Alt-Konstantin. 3 Their house was a traditional Jewish home, and the environment was a Yiddish environment, and I would learn to speak the language well there.
Goldfaden's plan was set in motion shortly thereafter. I was sent to Alt-Konstantin, where I lived at his parents' house for eight months. I made little progress in learning Yiddish. When Goldfaden's father brought me to him in Odesa once I was supposedly done with my "schooling," I still spoke Yiddish like a Russian peasant-girl.
Avrom Goldfaden then devised a second "school" for me. He sent me to an older brother of his, who at that time ran a troupe in Zhytomyr. There I was accepted into the choir.
I sang in the choir for a short time, after which I began to be entrusted with small roles. The leaders of the troupe decided quite rapidly that I was ready to appear on stage as an actress.
I made my "debut" in Priluk in Poltava Oblast, 4 on my fifteenth birthday, May 15, 1882, in the play Ni be, ni me. 5 My sister Leah traveled from Kyiv to be present for the special occasion. She attended the performance and witnessed the sort of applause with which the public greeted her younger sister.
It was then that I first savored the taste of enthusiastic applause, and it was then that I first received flowers from admirers. And it was then that Avrom Goldfaden sent his first gift to me, a lorgnette engraved with the date of my first performance as an actress.
After that first performance, my sister and I wept with joy the entire evening. We saw before us, as if through a rosy fog, a wonderful, happy future which would make up for all the tragedy which had befallen us up to that point—the anguish of our lonely childhood, our orphanhood, our poverty. The half-childish naïve fantasy lifted us high above the earth, and we dreamed of castles in the air.
Little did we know then that the path of one of the first lady pioneers of the Yiddish theatre would be studded with many more thorns than roses.
The next day, after the happiest evening of our lives, my sister returned to Kyiv. And I set forth to wander with my colleagues along the circuit followed by the earliest Yiddish theatre troupes, from one small South Russian city or town to the next.
Everything Will Be All Right—As Long As I Convert
Experiences of a Yiddish prima donna during her fifty years on the Yiddish stage. Famous Kyiv lawyer Kupernikov comes to convince her to convert and kisses her when she refuses to follow his suggestion. Yiddish theatre in a circus. The second article about the earliest days of the Yiddish theatre in Russia.
Exclusive for Der tog, by Khine Braginskaya-Fishzon.
Der tog, Sunday, February 25, 1934.
4.
We did not find a ready audience everywhere. We earned mere groschen and we were quite poor. We did not have even an inkling of what comfort meant. However, we rejoiced in the young art of the Yiddish theatre and in our naïve dreams of a glorious future.
On one of my very early tours I traveled to Odesa, where I performed the role of Rachel in Halévy's opera Di yudin, 6 in the Mariinsky Theatre. That was with Y.Y. Lerner's troupe, which was sent shortly thereafter on a tour of the provinces under the leadership of one Weinstein.
In one of the small towns we encountered another Yiddish troupe, among whose members was Avrom Fishzon. Our troupe underwent a schism due to quarrels—such a common experience among actors! I joined the group led by Fishzon, and we set out on our own, going from one city or town to the next and performing in Yiddish.
But our troupe could not last long. When we arrived in Vinnytsia at the beginning of 1883, the tsarist government's order banning the Yiddish theatre struck us like a thunderbolt. For a while, the decree brought to a standstill all the Yiddish troupes that had been touring in South Russia in the late '70s and early '80s.
The young Yiddish actors—there were not yet any old Yiddish actors—dispersed to Romania, Galicia, London, and America. Others returned to the occupations which they had cast aside in order to become actors and actresses. I returned to my sister in Kyiv.
We lived through a difficult period, my sister and I, a period of loneliness and poverty. And as it turned out, that very year a difficult trial lay in wait for me.
At that time there was an extremely wealthy, pious Greek lady living in Kyiv who knew our family from Fastov. This lady fastened herself to me and wanted to adopt me and make a daughter of me. She planned to educate me according to the norms of her wealthy circles, but she set one small precondition: that I convert.
When I failed to be moved by our long conversations or by all the delights which she promised me, despite the poverty from which I was suffering at the time, she tried to deputize the well-known lawyer Lev Kupernikov to convince me to convert. Kupernikov was the rich Greek lady's family lawyer. He himself was a baptized Jew, so he couldn't deny her request that he attempt to bring another child of Israel into the fold of the Orthodox church.
At that time, the story was circulating among Jews that that very talented Jewish lawyer had converted not in order to advance his career, but rather to defend Jewish communities from the frequent accusations of blood libel in the tsarist courts. The idea was that as a Christian he would be more able to intervene on behalf of Jews in dire circumstances, and to destroy the wild delusion that Jews use Christian blood when baking matzo for Passover.
Whether he really believed that it would be better for me to take on the Christian Orthodox faith in order to escape my poverty or whether he was merely testing me, I do not know. Either way, he undertook to convince me to agree to be adopted by the pious Greek lady. He spoke long and eloquently of the joyous world which the rich lady could open up for me by adopting me as her daughter. He told me how goodhearted she was, and what delights my future would hold, if only I would agree to go with her.
And as far as religion, he told me that the matter didn't need to be taken so seriously. In general, it didn't matter what one believed as long as one was a good person. After all, he himself was an Orthodox Christian, but did that stop him from helping Jews?
I listened with the greatest respect to all that he had to say, but my answer was: "Uncle Lev! You did not assume the Christian Orthodox faith for financial reasons. You did it in order to be able to defend Jews and save them from blood libel. But as for me, I wouldn't bring any benefit to the Jews by converting. And selling my faith for riches and pleasure, crossing over to join those who murdered my father and my brother—that, that I will never do!"
The famous Kupernikov pulled me into an embrace and kissed me on the head. Thus he wordlessly expressed how pleased he was that I had refused to follow his advice…
5.
In the meantime, several Yiddish actors had figured out a way to preserve the young Yiddish theatre despite the tsarist prohibition. Since they were forbidden to perform in Yiddish openly, they billed themselves as "Russian" quartets of dancers and singers.
Avrom Fishzon was the leader of the most successful quartet of this sort. The other members were Blumental and the couple Bina and Mendl Abramovitsh.
Fishzon began to inundate me with letters begging me to join his group. His main argument was, "How can an artiste give up the stage?!" It didn't take long for him to convince me. I soon set forth to resume my theatrical activities, in the face of the new difficulties caused by the tsarist decree.
It was then that I made my second debut—in the role of a leader. I stepped into the small group's managing role, because I was the most effective at extracting permits for our performances from the police. My non-Jewish appearance and my hair, which was light blond at the time, helped significantly. Many a chief of police or ispravnik 7 took me for a non-Jewish Russian woman, which was very important, because at the time it was impossible to hold performances unless the police granted us their favor.
During those years we frequently had no choice but to incorporate a local amateur conjuror into our program in order to earn the favor of the provincial police. In this way we once crossed paths with a circus in Pereyaslav. The owner, one Mr. Pironin, saw and enjoyed one of our performances. He offered us the opportunity to join his circus to perform pantomime scenes. We took him up on his offer and traveled with him throughout Ukraine for a full year.
Our performances in the circus were always dependent on the police. If a policeman was in the audience, we presented a silent pantomime. When we saw that no "buttons" 8 were in the crowd, we'd present an act from a Yiddish operetta. In those cases, the clown would bring the familiar well out onto the stage, and in the blink of an eye we'd start singing songs from Shulamis.
When our circus arrived in Ekaterinoslav, 9 the governor himself honored us with his presence at a performance. Out of all the acts, the Yiddish troupe pleased him the best. At that point, it occurred to us to leave the circus and make use of the governor's friendliness to obtain permission to stage German-Yiddish theatre performances. So, I paid a visit to the governor's office. He received me quite cordially and quickly acceded to my request. However, his permission was not enough by itself. The person in charge of public order in every city was the local chief of police or ispravnik. Officials from the police force were often much stricter than the governors, and if they forbade something, there was no way to appeal their decision in those days.
Just our luck—the chief of police in Ekaterinoslav at the time was a fierce antisemite. He ignored the governor's permission and forbade our planned performances. Our attempts to get Jews whom we knew to intervene on our behalf came to naught. We had no choice but to give up the hope of performing in a big city inhabited by masses of Jews, and instead continued wandering from one city or town to the next, on our own this time, without the circus.
We could hold concerts or performances only in cities and towns where the ispravnik was lenient or responsive to bribery or favoritism. And that's how we proceeded until we arrived in Yarmolyntsi, on the eve of the big six-week-long fair that was held there. And there we encountered good fortune for a time.
6.
When we arrived in Yarmolyntsi, we were given a spot at the fairgrounds upon which to build a wooden pavilion for our performances. We were obligated to purchase the lumber from the steward of the local nobleman, Count Orlovsky, who had dominion over the town and the area around it.
As usual, we didn't have enough money. We paid the steward a portion of the cost, and in lieu of the remainder we gave him a promissory note, with my signature, which we would fulfill once the pavilion was finished and we had begun to earn something from the performances.
In a couple of days, the count himself came to the peasant hut where we were staying. He had seen the promissory note for lumber that his steward had received from an actress named Braginskaya, so he came over right away to meet the actors. In particular, he wanted to know whether Braginskaya was my real surname or just a stage name. And by the way, he added, if I really was a Braginskaya, then he wanted to know where I was from, because he had once employed a Jew in Fastov, a lumber merchant, who was an extremely smart and decent person.
When I told him that I was the daughter of Chaim Braginsky from Fastov, he was overjoyed that God had provided him with this opportunity to do a favor for his late merchant's daughter.
He immediately ordered his steward to return the promissory note along with the sum we had already paid. He ordered that we be given much more wood than we had originally requested, so that we would be able to build a more spacious pavilion. In addition, he told us to build a box for him in the pavilion, which he would personally occupy during the performances, and for that service he paid me 300 rubles in cash on the spot.
Count Orlovsky's support and friendship were excellent publicity for us. We no longer needed to worry about a police permit, because it wouldn't have occurred to an ispravnik to interfere with a troupe upon which the Count had showered his favor. It was a great relief.
While the pavilion was still being built, Fishzon invited a theatrical couple, the Kaufmans, to join our quartet. Along with our troupe of six professional actors, he also acquired a number of singers from the choirs of the Bardichever cantors. Many of the choirboys brought with them girls whom they knew who could also sing, so we quickly assembled quite a fine troupe, with a good choir for our operettas.
We performed for three weeks in a row in Yarmolyntsi, with great success. We staged full plays there, because we were not worried about interference from the police. We presented quartet concerts only as an alternate show. Our pavilion was packed every evening. The Count didn't miss a single performance, and he was quite pleased with us.
At the end of the fair, Count Orlovsky hosted a festive evening in his palace in honor of the many noble guests who had come to Yarmolyntsi for the fair. He invited me to the gathering, and there he presented me to all of his illustrious guests as not only an actress, but also a daughter of a very good friend of his.
Note: An excerpt of this translation was first published in Pakn Treger, Fall 2019.
Citations
MLA STYLE
Turner, Ri J, and Khine Braginskaya. "Khine Braginskaya: The Earliest Days of the Yiddish Theatre in Russia." Digital Yiddish Theatre Project, May 2022, https://web.uwm.edu/yiddish-stage/khine-braginskaya-the-earliest-days-of-the-yiddish-theatre-in-russia
CHICAGO STYLE
Turner, Ri J, and Khine Braginskaya. "Khine Braginskaya: The Earliest Days of the Yiddish Theatre in Russia."
Digital Yiddish Theatre Project
(May 2022): Accessed Oct 02, 2023.