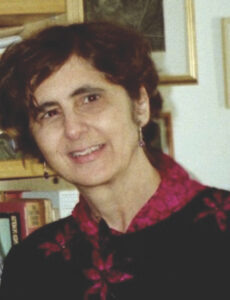 Sheva Zucker
Dr. Sheva Zucker is the author of the textbooks Yiddish: An Introduction to the Language, Literature & Culture, Vols. I & II, published by the Workmen's Circle, and the editor and producer of the CDs "The Golden Peacock: The Voice of the Yiddish Writer," which features ten Yiddish writers reading from their works and the newly released "The Golden Peacock BILINGUAL," which features twelve writers reading from their work accompanied by English translation.
From 2005-2015 she served as the Executive Director of the League for Yiddish and the editor of its all-Yiddish magazine Afn Shvel.
She has taught Yiddish and Yiddish Literature for over two decades in the Uriel Weinreich Summer Program in Yiddish Language, Literature and Culture, currently under the auspices of Bard College and the YIVO Institute for Jewish Research and taught for many years at Duke University.
She was, for several years, the Translation Editor of the Pakn Treger, the magazine of the National Yiddish Book Center, and she writes on women in Yiddish literature.
She has taught and lectured on Yiddish language, literature and culture on five continents. Her blog, Candles of Song, features Yiddish poems about mothers in Yiddish and English translation.